Our nearest Training Centre is:
Call us today on 0131 322 6738
***Please note, Training may take place at another location in Edinburgh***
SSSTS Refresher Training Courses in Edinburgh from only £195
The SSSTS refresher course is intended for those who have a current SSSTS certificate. It provides supervisors with an update of health, safety, welfare and environmental legislation, as well as their legal responsibilities relevant to their work activities. It will highlight the requirement to promote health and safety and to supervise effectively.
Swipe for more
CITB Site Supervisors Safety Training Scheme (SSSTS) FAQs
Who is the SSSTS training course for?
This course is designed for managers and supervisors or any personnel progressing to a line manager or supervisor in the near future.
Will I gain a recognised certificate?
Yes, you will receive an industry recognised CITB certificate.
Why should I send staff on SSSTS training?
This course allows staff to hold a recognised qualification in health and safety. Supervisors will contribute substantially to the health and safety on site.
Is there a course I can progress to after completing the SSSTS?
Yes, the SMSTS training course is available which is designed for site supervisors progressing to site managers.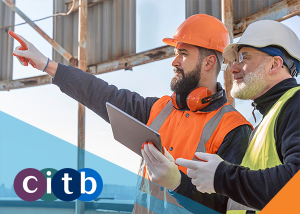 We also offer the 2-day SSSTS training course. Enquire Now!
Find out more